Google can deactivate your account if you keep activated keywords with Quality Score of 1 or 2 (it's one of the requirements of Google Ad Grants).
It's not practical to control this manually (constantly reviewing the keyword reports). Much better to have an automatic rule that takes care of it.
Rules can be reviewed and configured by entering the top menu of "TOOLS AND SETTINGS "> "BULK ACTIONS" > "Rules" section.


If you don't have that rule created yet, you should do the following: Click on "+" and select "Keyword rules". Then select the "Pause keywords" option, add the "Quality Score <= 2" filter and save the rule.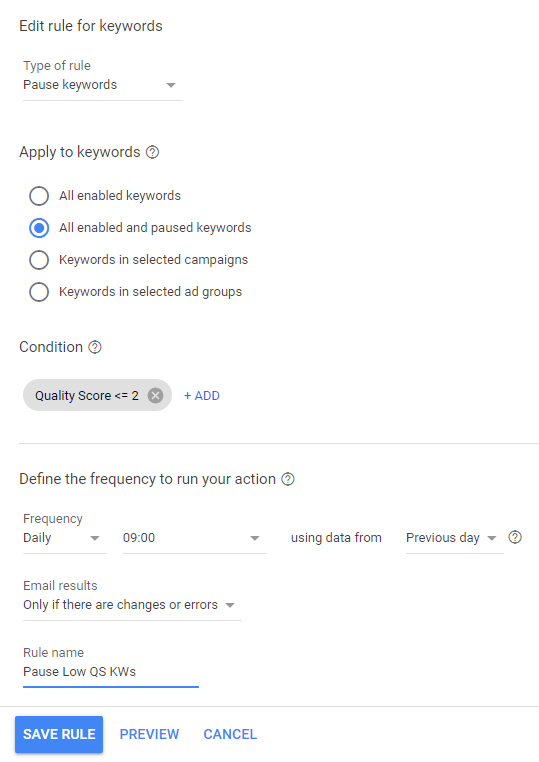 If you want more details on how to configure it, you can watch the following video: