Multiply your nonprofit's visibility and impact with Google Ad Grants
100% specialized in Google Ad Grants: I help you avoid frequent mistakes.
Free audit: I review your campaigns and configuration for free.
Results guaranteed: Better results in the 1st month or your money back.
Benefits of Google Ad Grants for your organization
$10,000 every month
Connect with thousands of new potential collaborators every month. Easy and free.
Total flexibility
Campaigns can be paused or changed in minutes when there are new priorities
Boost for your goals
It can help you get more donors, volunteers, sales or whatever is your priority
Little recurring work
Once configured, it requires much less effort than other promotion options
Almost immediate results
You can see results in hours (much faster than other promotion options)
Helps other campaigns
Test different concepts in Google Ads and apply what you learn in other campaigns
9 reasons to hire my services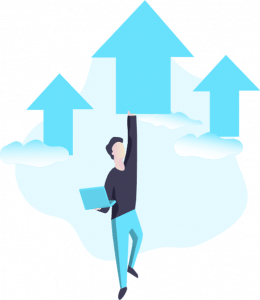 Best results
Without the help of a Google Grants specialist, it is difficult to take full advantage of it. Even Google Ads experts make mistakes. In the first month with me you will notice the improvement.

Affordable prices
My goal is to help many non-profit organizations, not to get rich from this. I try to adapt to any budget. Tell me how much you can afford and we will find a solution.

Innovative ideas
A common mistake is only launching the most obvious campaigns (which have a lot of competition). I help you discover great opportunities that few take advantage of

Continuous optimization
I help you meet all Google requirements and take advantage of technical news that often comes up. This way you avoid problems and get better results.

Expert advice
You will always deal directly with me, I am an expert in this and I know your case. I do not delegate the work to interns or people with less experience, as others do.

Full transparency
I will pass you an online panel in which you can see the evolution of results at any time. More transparent and efficient than sending you a PDF of the results every month.

Useful recommendations
I not only help you with the ads, but also in other related areas (improvements for the web and for other campaigns, content ideas, etc.)

Adapted to your case
Without long-term commitments or "closed packs", I adapt to what you need. You can ask me for continuous help, a specific audit, training or whatever suits you best.

Satisfaction guaranteed
If you are not satisfied at the end of the first month of campaign management, I will refund your money. So you can contract with complete peace of mind. You have nothing to lose.
I help you get great results in a few weeks

In 1 month, from 0 a +2.000 monthly visitors and use 100% of the Ad Grants budget

In just 2 weeks, we've increased visits +430% and achieved +200 extra conversions

In 1 month, we've generated +400 visitors (potential clients) for high-ticket services
Support
$60/month
Help with Google Grants questions & problems
Audit + recommendations every 6 months
Initial analysis of current campaigns & potential
Access to exclusive tools, templates & dashboards
Notifications of new features and requirements
30 day money-back guarantee (try without risk)
Management
$180/month
Full campaign configuration & optimization
Help to improve analytics & conversion rate
Initial analysis of current campaigns & potential
Access to exclusive tools, templates & dashboards
Adaptation to new features & requirements
30 day money-back guarantee (try without risk)
My personal guarantee: If you are not happy with the results, I will refund your money
After 10 years working in online marketing, I decided to specialize in Google Ad Grants because I want to help as many nonprofits as I can in their good causes.
I do all I can to get the best results and if I don't get them, I don't charge you anything. So far I have managed to improve the results of all my clients (even those who already had an agency managing their account).
You can try 1 month and judge my results, without any risk or commitment.