Users who search for your organization's name or other related keywords (organization's trademarks, program names, "famous" staff or board members…) will click on your ad most of the times (very high CTR). It's normal, because it's what they are clearly looking for.
Here is an example of a brand campaign: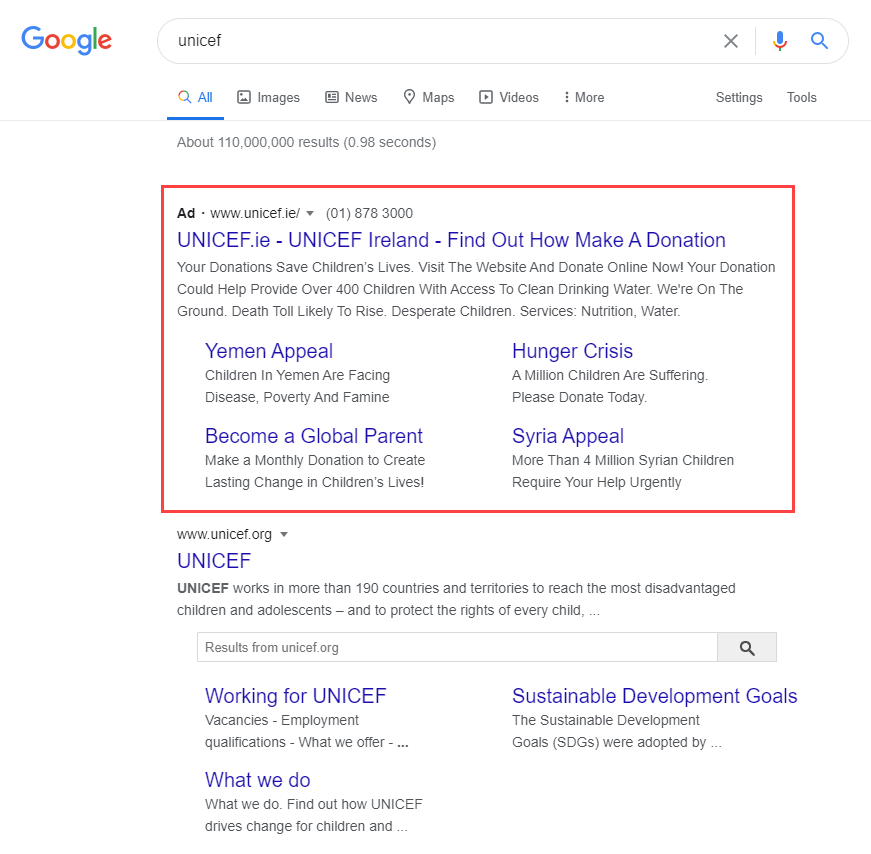 Therefore, creating a specific campaign with "brand keywords" will help increase the average CTR of your account (which is important to increase the Quality Score of your account and because Google deactivates Google Ad Grants accounts that have an average CTR below 5%).
In addition to helping improve the average CTR, brand campaigns can bring other benefits:
You cover yourself against possible ads from the competition (they may be bidding for your name and getting visits from users who wanted to go to your website initially).
It allows you to test different messages and hooks (you can test different ads/concepts in brand campaigns and reuse what works best on other places: your homepage, other types of ads, social media posts, newsletters, etc.)
You can take more people to certain pages of your website (for example, if you are interested in giving more visibility to a specific event or program, you can promote that event or program in your brand campaigns).