Discover mistakes and opportunities in your campaigns
Request a free Google Ad Grants audit and learn how to improve the results of your nonprofit.
We review 28 points of your account and give you a personalized report of recommendations.
Full review (28 points)
It is not the typical superficial review carried out by the intern in 5 minutes and from which few useful conclusions are drawn. We have programmed a system specifically for reviewing Google Ad Grants accounts. It checks 28 important elements in a few seconds (it would take +1 hour to do it manually).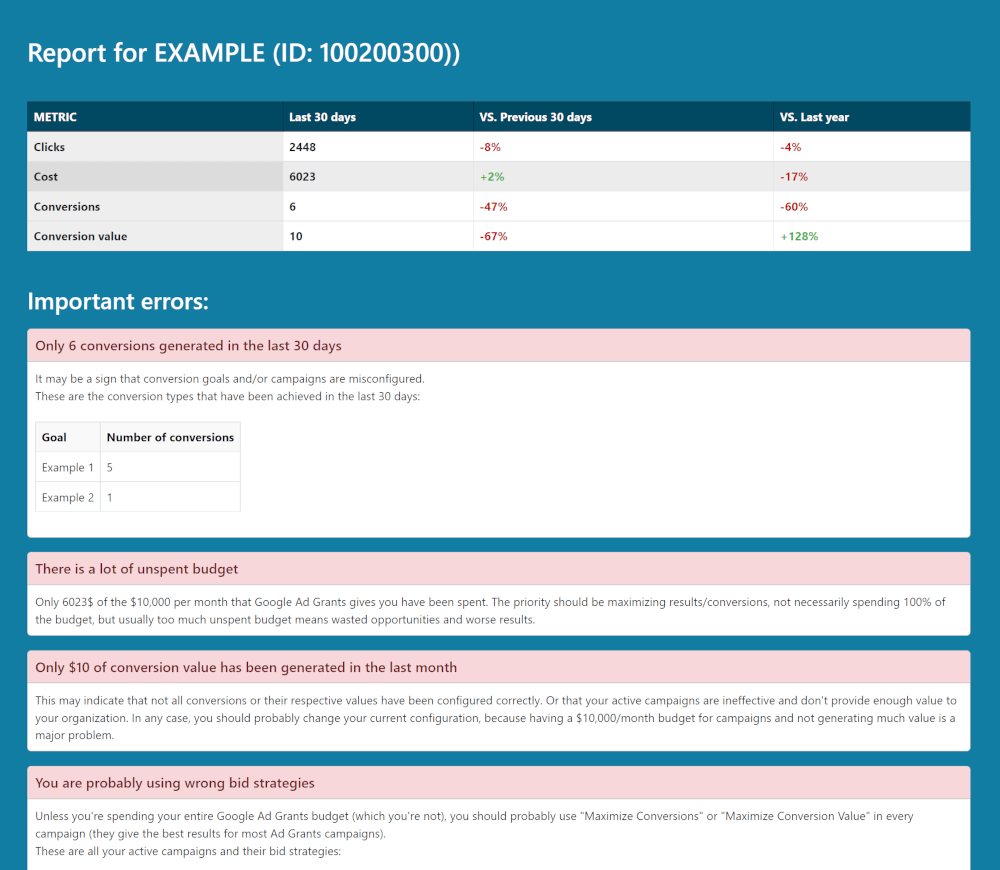 Personalized recommendations
Our system automatically displays personalized recommendations and useful links, to help you fix detected errors and improve your results. You can check an audit example (it doesn't include all possible errors and recommendations).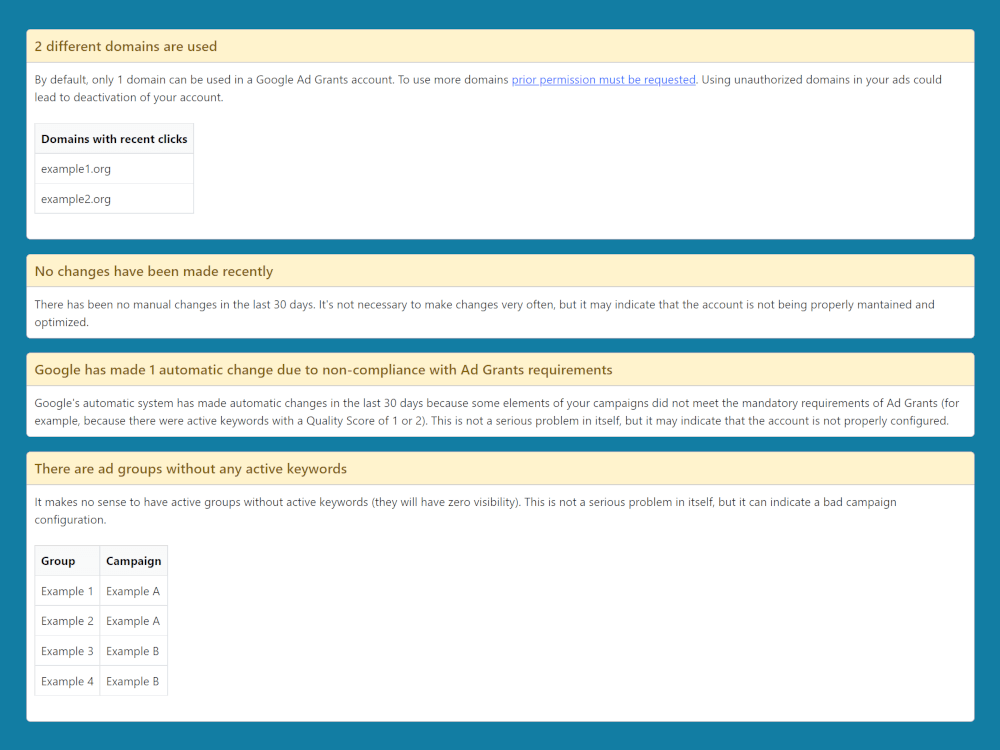 100% free (valued at +200€)
Carrying out an audit of this type manually (reviewing dozens of aspects and preparing a personalized report on all of it) takes an expert several hours and usually costs €200+. We give you the audit totally free, thanks to our exclusive tool.